Welcome to NeLL Reflexology
"Relaxing Reflexology for the Sole"
Specializing in Sole Reflexology, Paw Reflexology for Pets, Labyrinth Meditation Walks, LightStim® Therapy, Colour Light Reflexology, Chakra Energy Work, Energy Touch, Holistic Therapy, goDesana WholeBody™Seven Touch System Reflexology, Aromatherapy.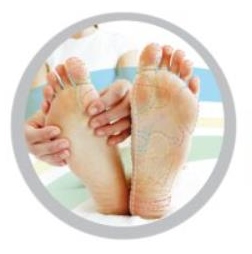 What are the benefits of Reflexology?
Reflexology can help reduce stress, promote relaxation, and create an overall sense of well-being.
Reflexology is relaxing for the whole family, great for children and pets.
Click here for: NeLL Reflexology Magazine